How to Import OST to Thunderbird?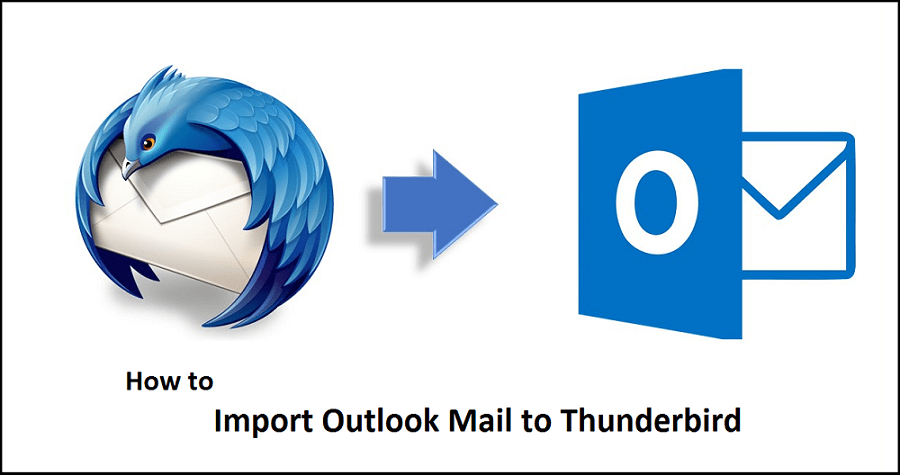 Microsoft® Outlook is an advanced and full-featured emailing application. It is useful for professionals and individuals all over the world. IN organizational environment, using Outlook means security to data. However, users feel the need to use Import OST to Thunderbird because of its open-source nature. Mozilla Thunderbird is a free email client whereas Outlook is a paid email application.
Data migration from Outlook to Thunderbird is actually not possible without any third-party software tool because both Outlook and Thunderbird does not provide any direct means to import the mailbox data. Furthermore, the default Outlook files – PST and OST are only meant to serve as the source database for MS Outlook. Thunderbird saves data files MBOX which is the default data file. As a result, for data migration, export the file formats of either PST or OST to the Thunderbird supported file format.
There are many solutions for OST to Thunderbird MBOX conversion. OST provides the facility to access the mailbox in Outlook without connected to Server. The changes later synchronized after the platform gets back online. Before carrying out the conversion procedure, let's check the main reasons behind Outlook to Thunderbird migration.
Reasons behind Outlook to Thunderbird Migration:
The main reason, as already discussed, is cost-effectiveness of Mozilla Thunderbird. It is a free platform which helps users to manage their contacts, emails, calendars, etc. Here are some of the factors that create a need for moving from Outlook to Thunderbird:
Simple and easy GUI
Mail Account Setup
Integrated Channel chat facility
Ability to hold large mailbox data without causing any issue
However, one must not forget that MS Outlook is still the most used emailing client and highly recommended in most organizational set ups.
OST to MBOX Convert
It is already discussed that with the help of third-party tools, user can convert data from OST to MBOX format. Now, the online marketplace comprises of many converters to do this task for you but it is not easy to find the reliable and safe tool. Thus, we suggest you OST to PST to convert OST files to MBOX without affecting data integrity.
OST to PST is an easy-to-use software application that aims at converting OST files into various file formats such as PST, MBOX, EML, MSG, and Exchange Server. The software converts large sized OST file into PST. There is no file size limitation for conversions with this software. Furthermore, it also recovers permanently deleted emails and other mailbox data from OST data files. For beneficial conversion consequences, follow the given below instructions while converting data from OST to PST Converter tool:
Start OST to PST software and click Browse to navigate to the folder holding OST files.
Choose the required OST files and click 'OK'. After this, click 'Next'.
Preview the mailbox data of the chosen OST file and click on 'Save' button.
Choose MBOX as the resultant format and click 'Next'.
Apply Filters to save particular data for your converted MBOX file and click 'Next'.
Use the Split option available in the software to manage your oversize files. Select the file size from the drop-down list under the Split option. Add a prefix to the file name with the help of 'Attach' prefix to store name option. Click 'Next'.
Provide the destination to save the converted MBOX file and click 'Finish'.
The converted MBOX file is saved to the specified location. Click 'OK'.
Towards the End:
The article initiates the effective and useful software solution for converting OST data files into MBOX. For achieving successful conversion results, use trustworthy professional software like OST to PST Converter.
---