Import MBOX files to Thunderbird & Outlook Successfully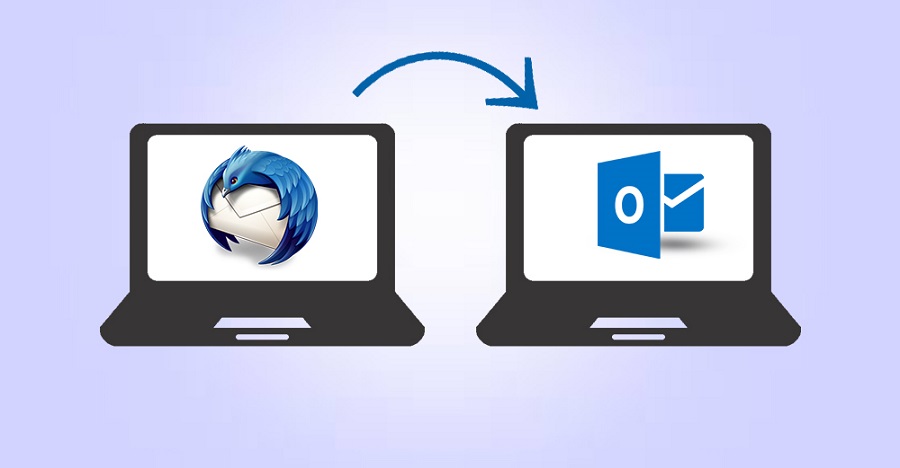 This blog provide methods to import MBOX files to Thunderbird and import MBOX to Outlook. If you have an MBOX file but do not have any parental email application and you need to Convert MBOX files to Outlook then this blog will help you.
MBOX is the most used file format. It is supported by more than 20 email clients. At times, you have an MBOX file which you want to import to see the data. In such a situation, Mozilla Thunderbird is a preferable and most used email application. It is free, open source, compatible with Windows and Mac Operating System. IN such a situation, the obvious query is how to import MBOX files to Thunderbird.
Ways to convert MBOX files to Outlook
There is a manual method to import MBOX file to Outlook. In order to use manual method, download ImportExport.xpi tool on the Thunderbird.
After downloading the tool, follow the given below steps to install it on Thunderbird.
Start Thunderbird in your system and click on 'Menu' option.
Go to the 'Tools' option and choose Extension tab.
Now choose ImportExport.xpi file downloaded and install it.
After installation, restart the Thunderbird email application.
Begin import MBOX files to Thunderbird Process:
Start Thunderbird in your system.
Click on 'Tools' tab and click on Import-Export Tools option.
A dropdown menu will open. Start with Import MBOX file option. "Import directly one or more MBOX file" option is already selected (by default). Now click 'Ok' button.
Browse the MBOX file and click 'Ok' button.
The import process begins now. After the file import, you can easily see the MBOX data.
The manual process import MBOX files to Thunderbird.  Sometimes, there is a need to Import their data to. Let's check how to import MBOX to Outlook.
Import MBOX to Outlook
Microsoft Outlook is a prominent email client and the most used in the businesses. Due to user-friendly features, Outlook has its own special place amongst users. It saves entire data in PST file which is quite handy and easy to access.
How to import MBOX to Outlook
Import MBOX to Outlook using manual method or third-party software. Let's check the manual methods and professional software tools for making this conversion:
Manual Process to Import MBOX file to PST:
Import MBOX file using IMAP method:
To use this manual process, configure Thunderbird with Gmail account. To use this method, users must be possessed with the Gmail account. This method comprises of three stages and here is the complete information about the same:
Enable the IMAP option
Sign in your Gmail account.
Go to the Setting option and click on the Setting option from the list.
Choose Forwarding and POP/IMAP option.
Enable the IMAP option.
Configure Thunderbird
Start Thunderbird on your system
Enter the login credentials and open your Thunderbird account.
Check the IMAP (remote folders) option and click on the manual configure option.
Enter the information such as Server, Host Name, Port, SSL, Authentication
Click on Re-test
If the provided information is accurate then task will be over.
Click on the Create a New Account
Verify the Gmail account from Mozilla Thunderbird.
Drag and drop the MBOX file into Gmail Inbox.
Import MBOX to MS Outlook through Gmail
Open Outlook on your system.
Go to File menu and choose Add account option.
Select manually configure server setting /additional server types option from the dialog box.
Now select the Internet email option and click 'Next' button.
Configure the options
After configuring settings, click on the Test Account setting option.
You will receive a message, 'Your message setting is correct.
Click on the 'Next' button.
The above steps are for manual method to import MBOX to PST. It is quite clear that manual method is lengthy and complicated. There are higher chances of losing data while performing the steps. The manual method is however suitable for technically sound person.
Being a complicated and time-consuming process, users want some professional utility. Though many software applications are available in the online market place but MBOX to PST Converter is a recommended tool. This software provides hassle-free and secure import process.
MBOX to PST Converter
MBOX to PST converter is an outstanding solution to Convert MBOX files to Outlook and into other file formats. It is an expert solution for secure data import. Some of the other advantages of using this tool are as follows:
It offers simple GUI and Convert MBOX files to Outlook with ease.
Even non-technical users can use it with utter ease.
This tool supports 18 plus email clients, which generate the MBOX file.
It offers free trial version which user can use to check the efficiency.
In the Nutshell:
After following the steps in manual process, it is concluded that manual method is difficult to execute. User must have strong technical skills to understand manual method. In case of missing a step in between the process, data loss may likely to happen. To overcome all these troubles, comfortable external software is highly recommended. You may use MBOX to PST Converter for hassle-free data conversion.
---