Know All About Convert Lotus Notes to Outlook Comprehensively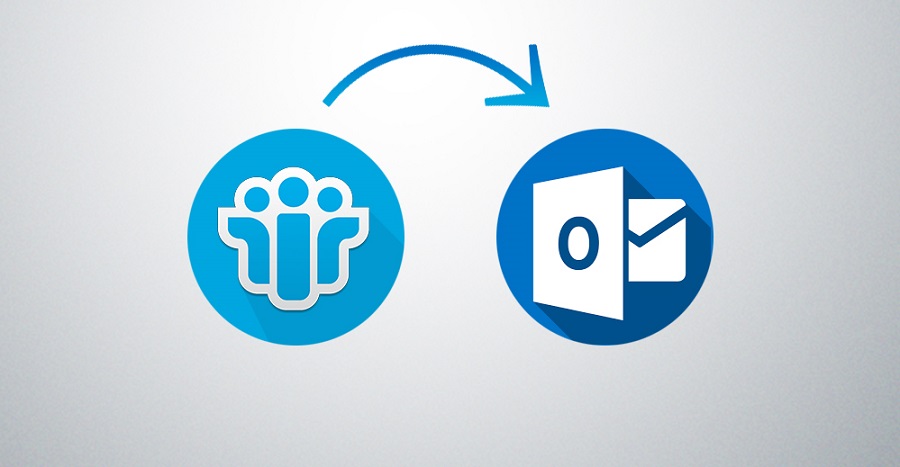 The most used email applications these days are IBM Lotus Notes and MS Outlook. They both are widely used for performing email communication. Both email applications provides high security and user-centric features. Then also, users want to convert Lotus Notes to Outlook. There are many possible reasons behind this conversion. Go through the details mentioned below:
Lotus Notes: Lotus Notes is highly preferred in enterprise. It provides several business collaboration features like emails, calendars, to-do lists, and contact management. This desktop-based application uses NSF file format to store user data.
Microsoft Outlook: This email application is basically a personal information manager and also an emailing application. It comes with services like calendars, mailboxes, Notes, and email managing. Due to its wonderful feature set, many users inclined towards this email application.
Why Export Lotus Notes Files into Outlook:
To be very genuine Lotus Notes and Outlook are the most used email clients all over the world. Due to some unavoidable situations, users feel the need to export Lotus Notes NSF files in PST. Outlook is user-friendly and comes with simple user Interface. In addition to this, a novice user can also use this email application with extreme ease. Another advantage of Outlook, it can be accessed in Windows OS and Android mobile too.
How to convert Lotus Notes in Outlook?
As far as Lotus Notes to Outlook migration is concerned, users have two options – manual method and third-party tool. Read about of them in brief:
Manual Process for Lotus Notes to Outlook migration:
The manual process comprises of two phases:
First Phase: Export CSV file to Microsoft Outlook.
Start Lotus Notes on your system.
Then, go to the File option, and click 'Open' button.
Browse the NSF file which you want to migrate and click 'Open' button.
Click on the file menu and choose the 'Export' option.
Select the desired location to save the resultant file.
Give a name to the resultant file and choose Comma Separated Value as save as type.
The CSV Export window will appear, select the data to export, Export character set, and detail to incorporate option. Click 'Ok' button.
Second Phase: Import CSV file to Outlook
Start Microsoft Outlook.
Then, Go to the File menu, click on 'Open' option.
Choose the Import/Export option.
The Import-Export wizard will open, select Import from Another Program or File option. Then click on the 'Next' button.
Choose the Comma Separated Value option and click 'Next' button.
After this, click on the browse button and choose the CSV file created in the prior phase.
A duplicate option will pop up on screen, use as per the requirements.
Choose the folder in Outlook to Import CSV file data, and click 'Next' button.
Lastly, click on 'Finish' button.
The manual steps for Lotus Notes to Outlook migration imports only a single file at a time which is time taking. It is also noticed that the process is slow and complex. If user has multiple files to export then it can a tedious job. A non-technical user won't able to implement the steps with perfection. Thus overall, this method is not recommended at all.
For safe, quick and easy conversion, use third-party software such as Lotus Notes to Outlook Converter. This tool is reliable and secure to purchase as well.
Lotus Notes to Outlook Converter
Lotus Notes to Outlook converter is an excellent work by software developers. They have instilled immense of the user-friendly features for ultimate ease in migrating data from Lotus Notes to Outlook. This software provides the facility of Convert Lotus Notes to Outlook in one go. Check out more features below:
The easy GUI makes it comfortable for everyone to export data
The software provides trouble-free migration procedure.
The filter option makes working process easy and speedy. This option is also beneficial when it is to find a specific email.
The tool keeps the data integrity intact and maintains folder hierarchy.
NSF to PST converter offers a freeware demo version to know all about the working of the software. The free edition supports converting and saving first fifty items per folder.
Step-by-Step Process to Export NSF in PST using Lotus Notes to Outlook converter
Install and open Lotus Notes to Outlook Converter.
Click on the Add NSF files button. (Add Single or multiple files in one go)
Browse the NSF file and click 'Ok' button.
Now, click Outlook PST option available on the ribbon bar.
Check/uncheck the subfolder with the help of checkbox and click 'Next' button.
The filter dialog box will appear, use the filter as per your needs.
Provide with the Target folder. Users can set the password and can also split the PST file as per need. Click on 'Next'
Wait for the migration process to get over. After migration gets over, users can view the log report and can save it.
The Final Word:
Even with the availability of manual migration process, users inclined to opt for professional application for converting NSF files into PST. Already familiar with the fact that manual method is free of cost but being too complicated and time-consuming, users expect for some easy to use software application. NSF to PST Converter is designed to migrate data safely and instantly. It is rest assured that no harm will caused during data migration. Thus, investing in this software would the beneficial affair.
---