Solve IMAP Synchronization Issues in Outlook 2013/Office 365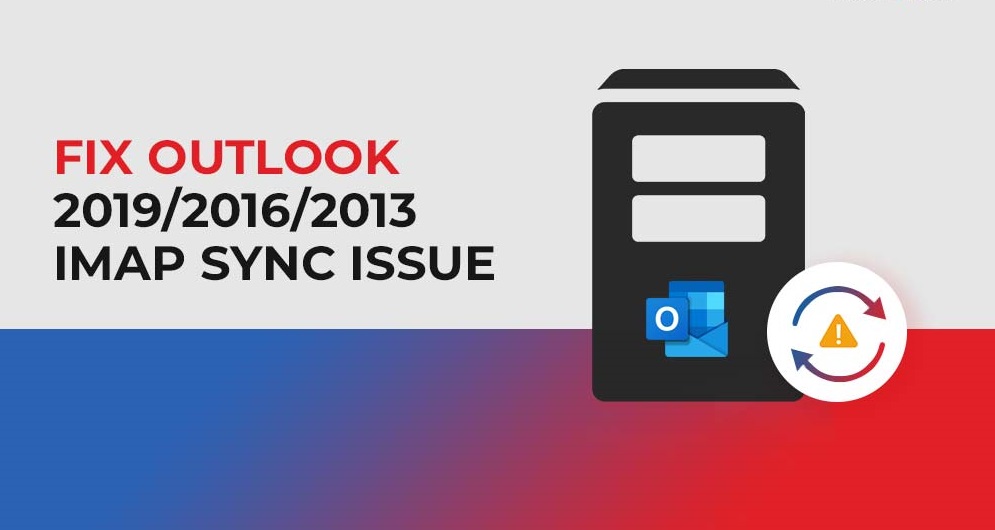 Microsoft® Outlook account has the ability to cater various accounts from several email servers such as IMAP, POP, Exchange Server, and Office 365, Solve IMAP Synchronization Issues. User must synchronize each account with the server and apply proper settings to send/receive messages. However, users should upgrade the Outlook application as per the latest updates provided by Microsoft. These updates enhance the Outlook performance and make it a better email client.
However, all updates are not fruitful, some may cause adverse effects. For instance, updates like KB2837618 or KB2837643 for MS Outlook. The installation of these updates may cause the synchronization issues with Outlook 2013 and Office 365. There might not be issues with the configuration, but the updates remain incompatible with Outlook 2013 and Outlook Office 365 and cause synchronization issues.
The causes behind synchronization issues:
The main reason behind the synchronization issue is security update (KB2837618 or KB2837643). When user installs them, they cause synchronization issues for Outlook 2013 and Microsoft 365. Though there will be no issue in configuring the IMAP account, but it will not synchronize with the Outlook 2013 or Microsoft 365. Microsoft has informed about immense of the issues connected to the updates. Some of them are given below which you may come across with MS Outlook:
Crash of MS Outlook soon when it starts
When MS Outlook uses an IMAP account, then user may not receive new messages and come across the following error messages:
You do not have appropriate permission to perform this operation.
Or
You do not have permission to move items in this folder.
3. If MS Outlook is connected with Exchange Server, then you may come across various issues such as:
MS Outlook will produce this error while configuring automatic replies-
Your automatic reply settings cannot be displayed because the server is currently unavailable. Try again later.
Outlook will not give free/busy data for calendar scheduling.
Now, after availing the cause behind the synchronization issue and its result, now try some manual methods which can sort out the matter and allow MS Outlook to receive new messages.
Uninstall the updates from Control Panel.
Go to Control Panel, choose Programs and Features.
Make a search for the updates KB2837618 or KB2837643 and double-click to uninstall them.
Restart MS Outlook application and check if you are receiving the new messages or not.
Change the Root Folder Path for an IMAP account.
Open MS Outlook and follow File << Account Settings << Account Settings.
Click 'Change' button.
Click 'More Settings' option and go to 'Advanced' option.
Choose the Folder << Root Folder path option and type Inbox. Click 'Save'.
Now, restart your MS Outlook application and click Send/Receive option in the menu bar and check if you receive the latest messages.
Change the Account Settings in MS Outlook
To change the account settings in Outlook, start MS Outlook application and go to the Folder option and select IMAP Folders.
Uncheck the option – When displaying hierarchy in Outlook, show only the subscribed folders.
Save the changes and click Send/Receive option to check the new messages.
If the above mentioned methods fail to remove the problem, then remove and add the IMAP account again with MS Outlook. However, don't install such updates that affect the Outlook's performance. In severe situations, the messages may get damage due to bad installation of updates and the data become inaccessible. To remove the corruption, try using the ESEUTIL tool to recover the data. If you don't want to take data loss risk, then take immediate assistance from professional software such as OST to PST converter.
An Outcome:
OST to PST is easy-to-use migration software tool which can access user mailbox from any Outlook OST file and save it directly to the PST file or to some other location. You can move the mailbox from OST file, and the software provides the filters to choose only the essential data.
---